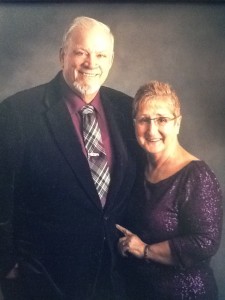 Earl's Greenhouses has been owned and operated by Sydney native Earl MacPherson since 1973.   MacPherson bought the business in high school and it has been growing strong ever since. He bought the business from the Munn brothers, whose family had operated the greenhouses since 1923.
"I was always interested in gardening from the time i was a kid," MacPherson said. "I worked here throughout high school so when the chance came up to buy it  I went to the farm loan board and I took it over"
In its inception, the greenhouses mainly grew tomatoes. However, when MacPherson took over in the '70s, Earl's Greenhouses transitioned into growing bedding plants.
Earl's Greenhouses offer ornamental flowers such as petunias, marigolds, vegetable plants, lobelias, and argyranthemums in both retail and wholesale quantities, while also being there for your landscaping needs.
All of our plants are started from Scratch & seeds here at Earl's Greenhouse. We grow all of our own plants and offer every assortment & variety.
MacPherson works year-round growing his plants, with six to seven members joining the team seasonally.
Contact us today for your floral or landscaping needs.